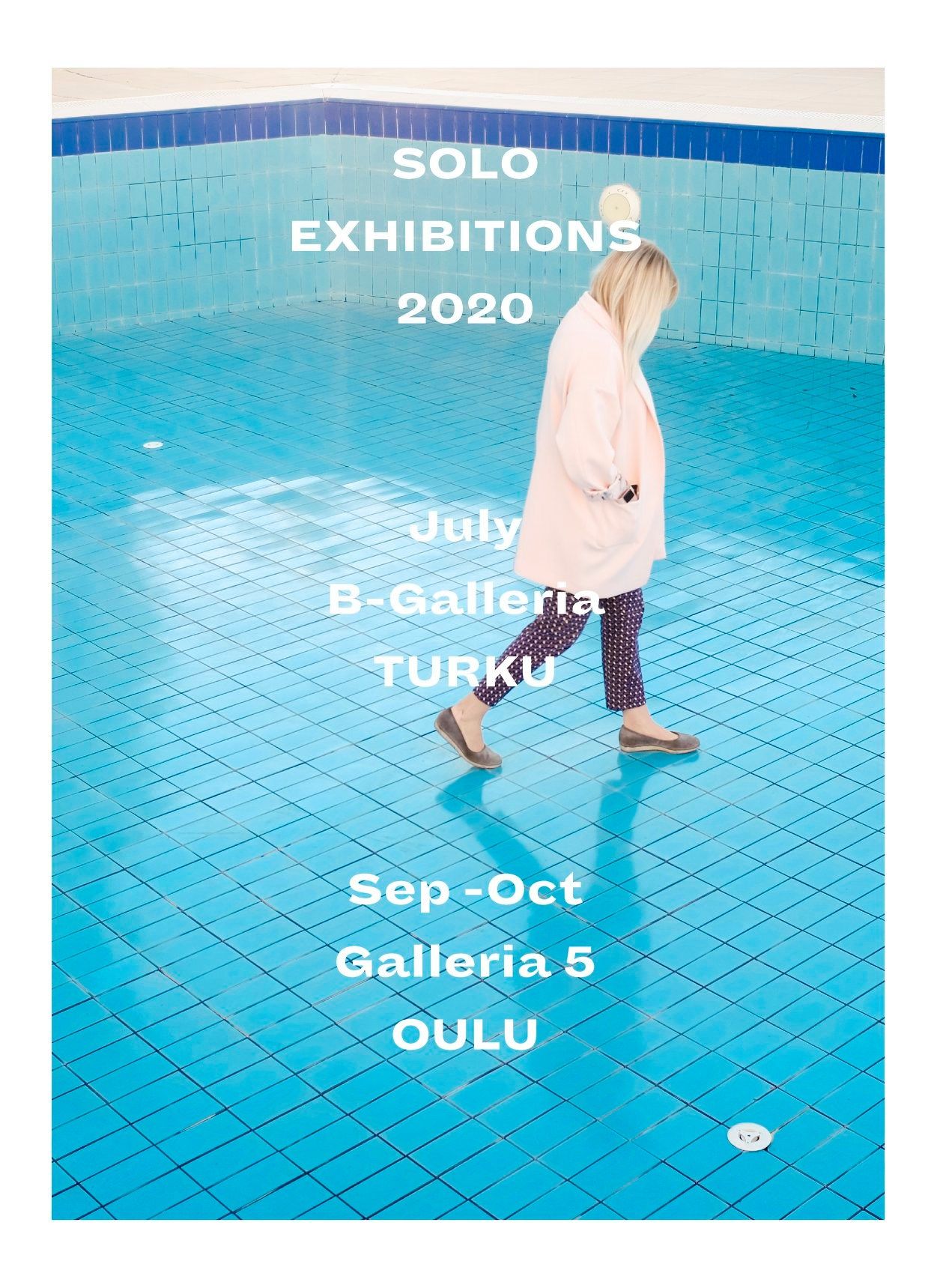 exhibition
Two solo exhibitions in Finland 2020
28.1.2020
Happy to announce that I´m gonna have two solo exhibitions this year in Finland! First, in July, I fill up the project room at B-Galleria in Turku.
And at the end of September, my works will be seen in Oulu artists association's exhibition space Galleria 5. More info later!
Have a good start of the year!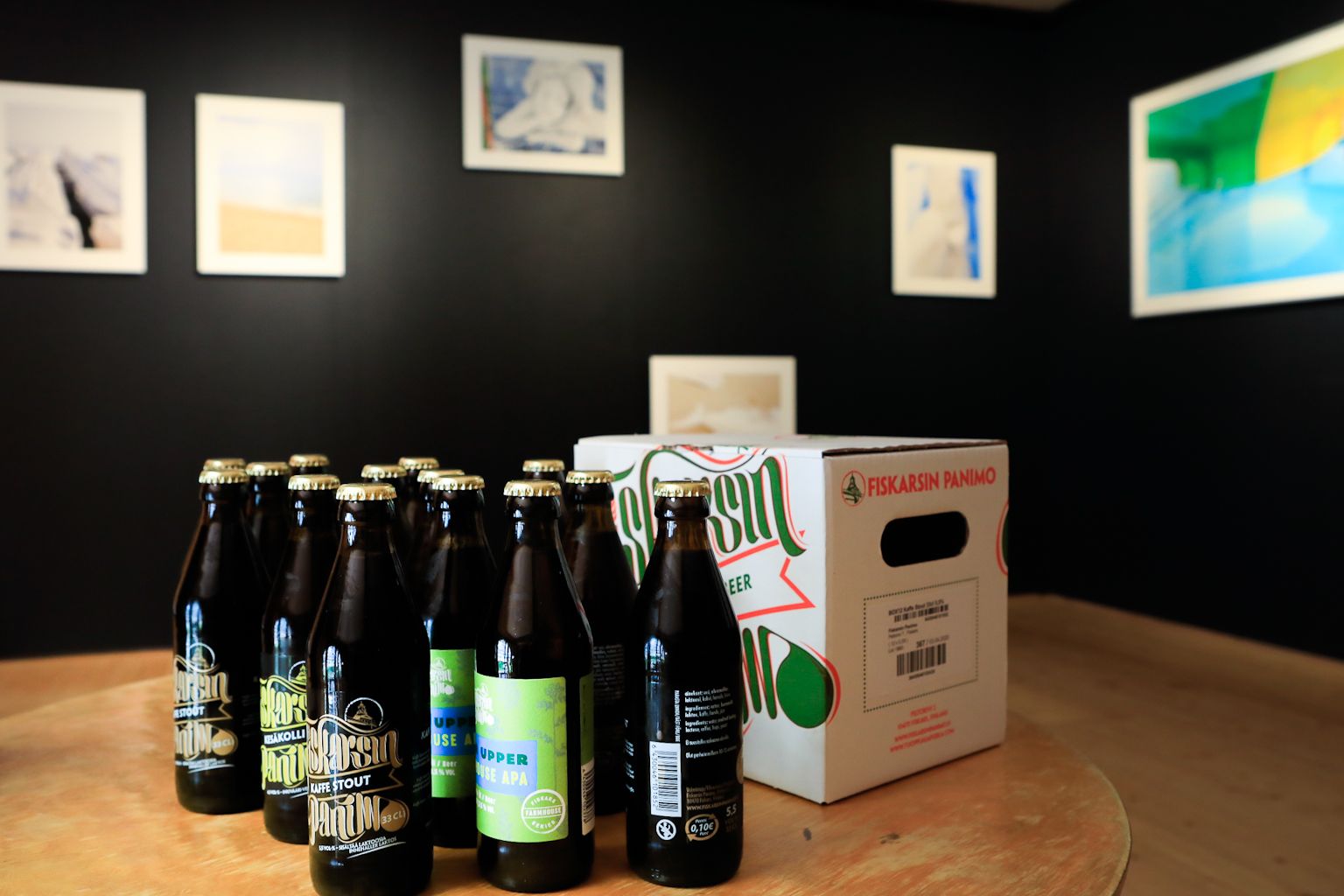 exhibition opening
Exhibition in VS Gallery Fiskars
26.8.2019
Last Saturday we had a pleasure to open the Off-season – broken dreams exhibition in Fiskars at VS Gallery. The opening party was a success and thanks to everyone who visited!
The exhibition can be seen free of charge at VS Gallery till the 6th of October. The gallery is located in the old granary building at the upstairs of VANJA SEA and friends shop.
At the shop, some of the silkscreen prints are in the sale and some copies of Invisibles book published in 2016.
Thank you Fiskarsin Panimo and Sweet, Bitter & Co for the sponsoring the event.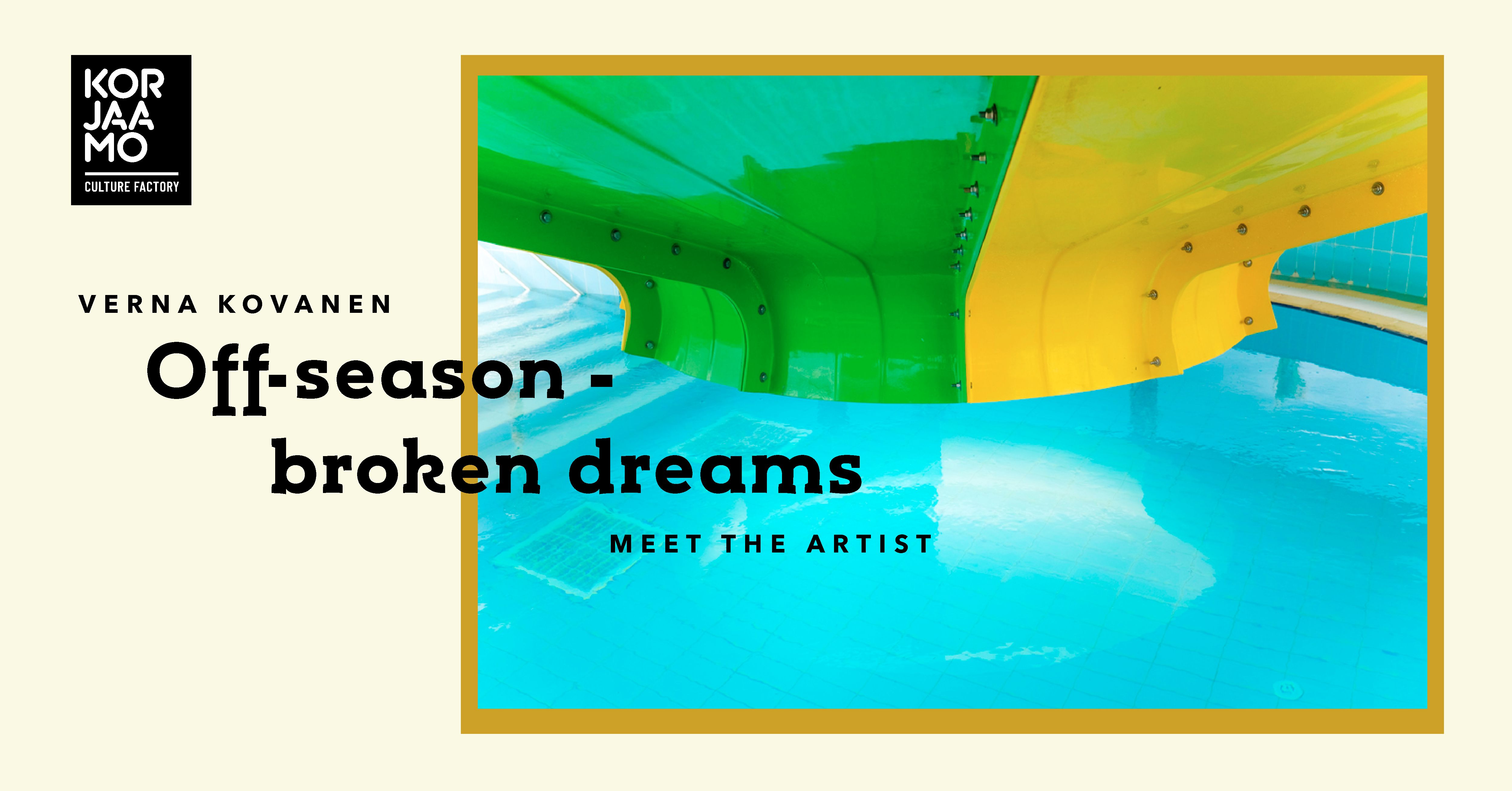 event
Meet the Artist event 5th of July in Korjaamo
26.6.2019
If you haven´t yet visited in Off-season - broken dreams exhibition next week´s friday (5th of July) is a good possibility for that. I am at the gallery answering to all your questions about the works. The event will be held between 5pm-6pm just before the Salsa Fridays dance event.
Welcome!
Korjaamo Culture Factory
Töölönkatu 51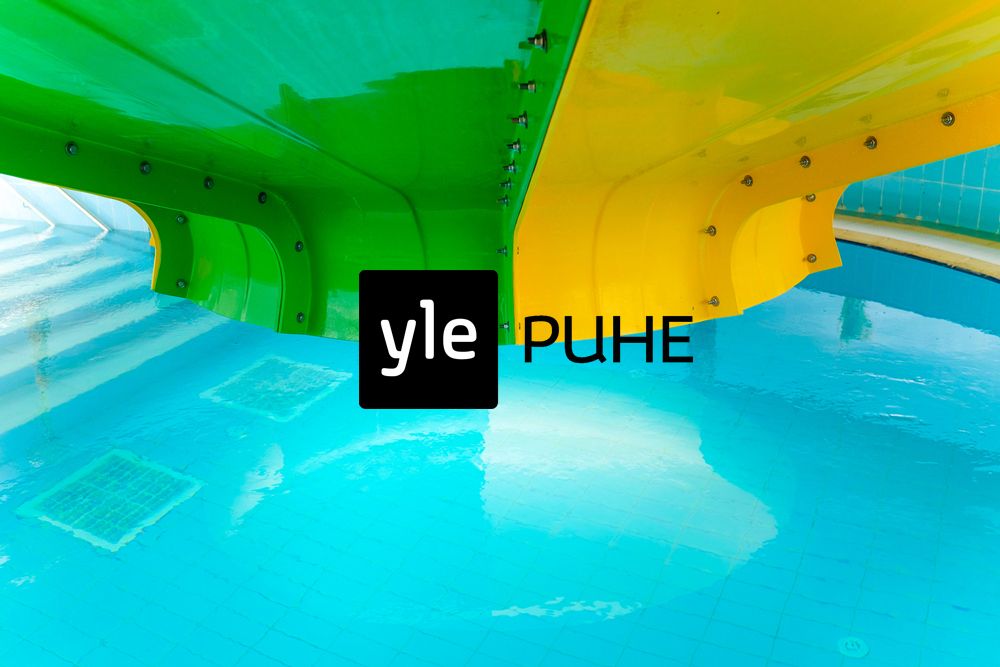 Interview in YLE Puhe Nosto program
Today at 3 pm I´ll be attending to YLE Puhe Nosto program as the guest of the day.
The interview will be about the Off-season - broken dreams exhibition and the process behind that. The program can be listened later via this link: https://areena.yle.fi/1-50167989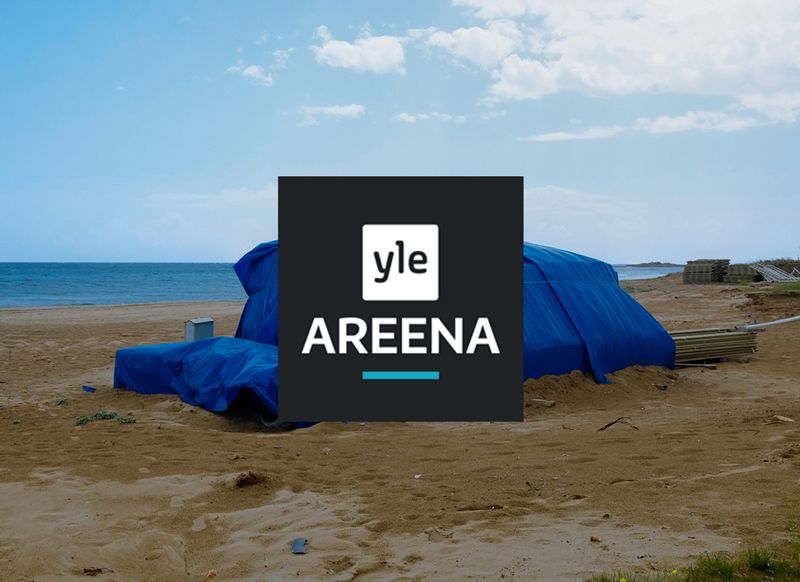 press, radio interview
Radio interview about Off-season - broken dreams in YLE areena
11.6.2018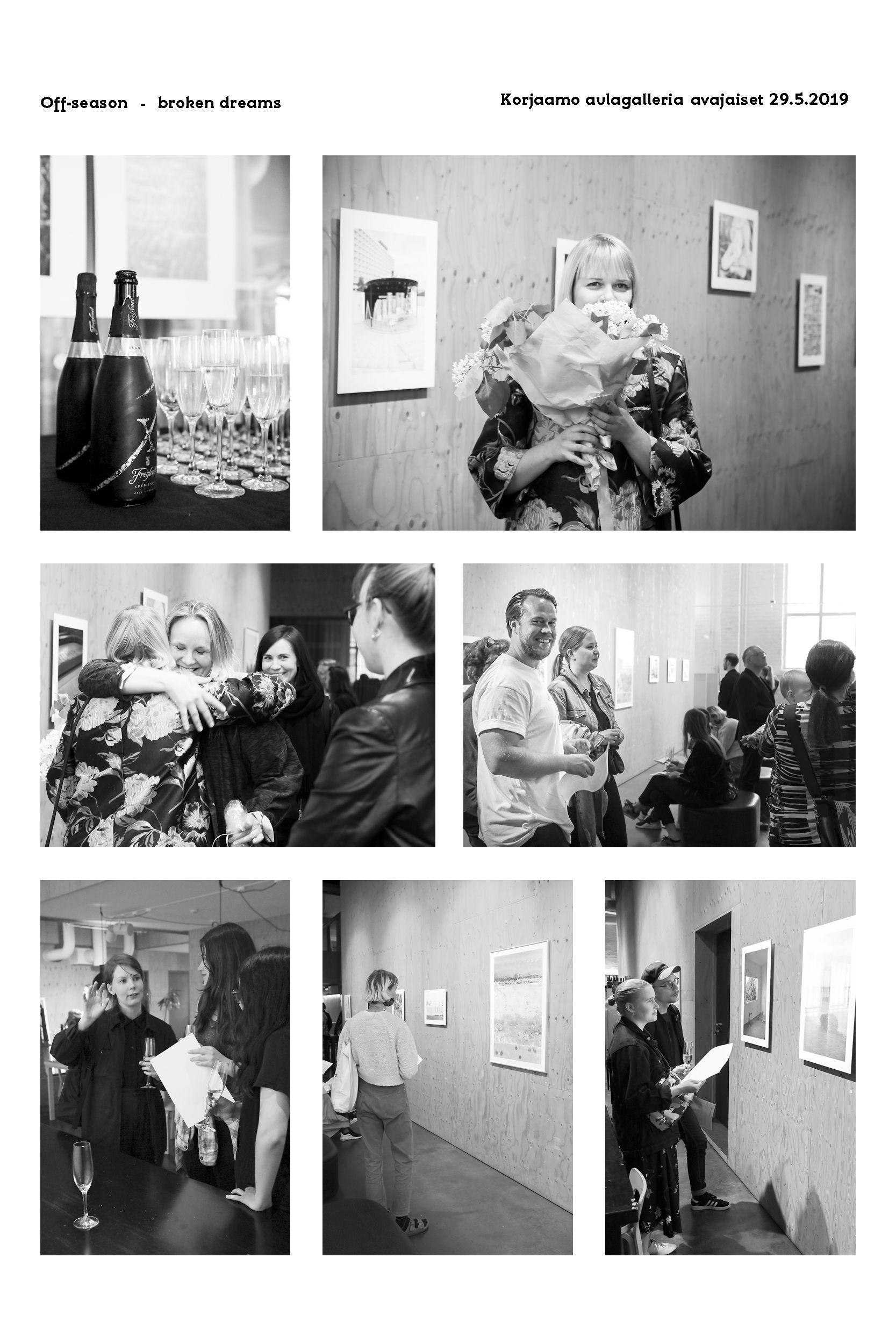 exhibition opening
Lovely exhibition opening at Korjaamo 29.5.
11.6.2018
Thank you for all of the guests of Off-season - broken dreams opening held in Korjaamo 29th of May! You were over 100 people and it was a great time to talk with all of you! The exhibition is open till 4th of August and then it´s moving to Fiskars.
Thanks to Freixenet and Sweet Bitter for the drinks and photographer Mia Saarinen for these lovely images!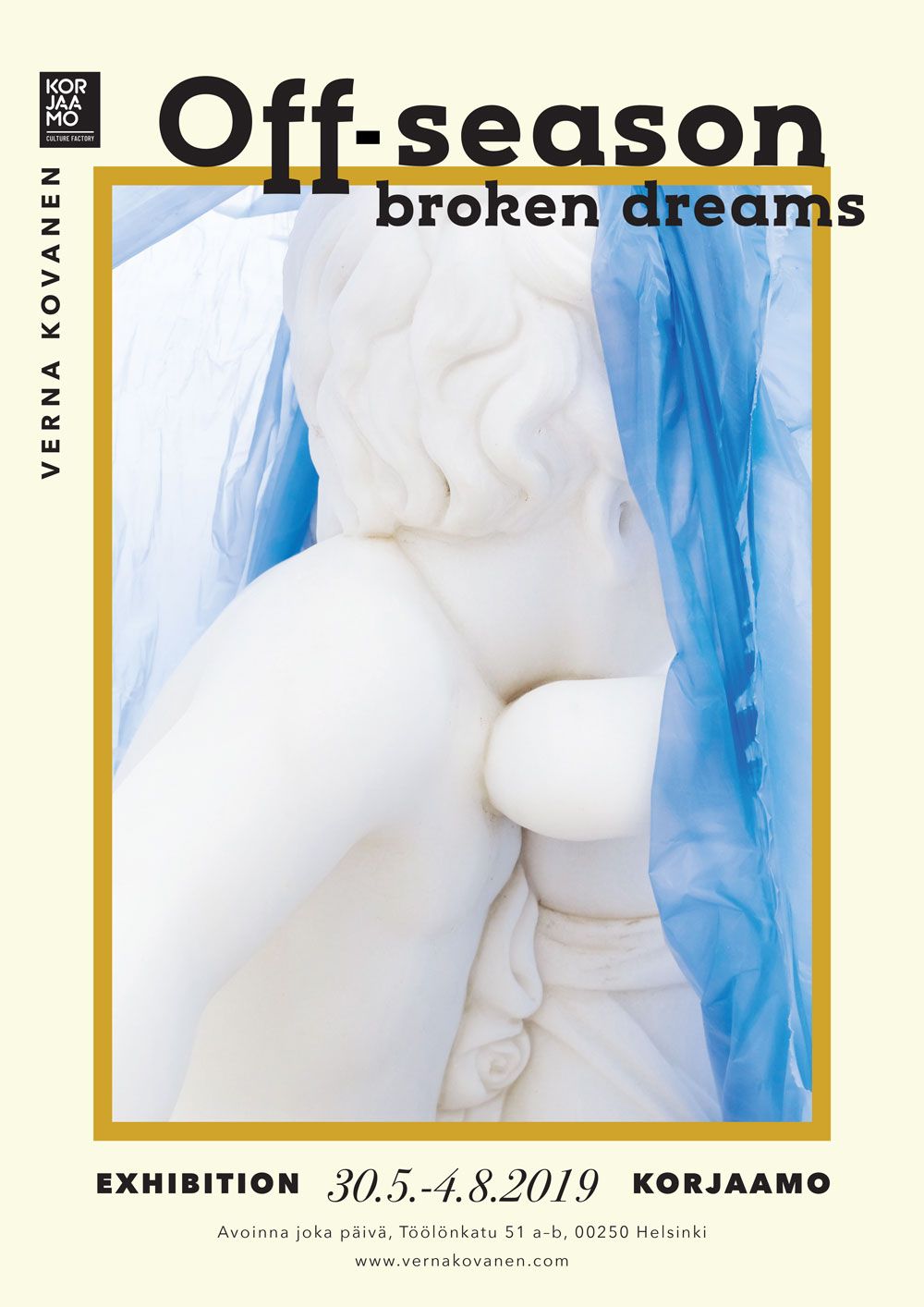 exhibition
Off-season - broken dreams solo exhibition in Korjaamo this summer!
8.5.2019
My solo exhibition Off-Season – broken dreams
opens soon at Korjaamo Culture Factory.
Exhibition is open every day during the whole summer
30.5.-4.8.2019 and it´s free of charge.
Welcome to the opening 29.5. at 4pm-7pm!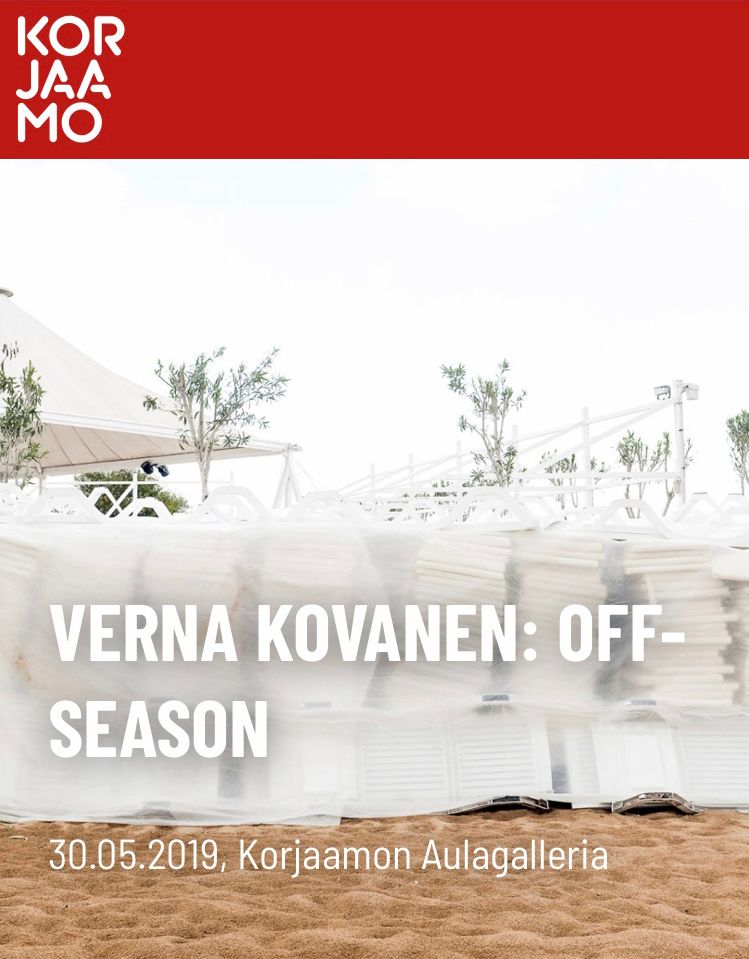 exhibition
Solo exhibition next summer in Helsinki
29.1.2019
Great news!
Next summer there will be a solo exhibition by me in Korjaamo Culture Factory in Helsinki. The exhibition will be called Off-Season and I´ve been working on it during the last 4 years step-by-step! So exited about getting it under your eyes. So save the dates 30.5.-4.8.2019
https://www.korjaamo.fi/fi/tapahtumat/2019/07/18/verna-kovanen:-off-season/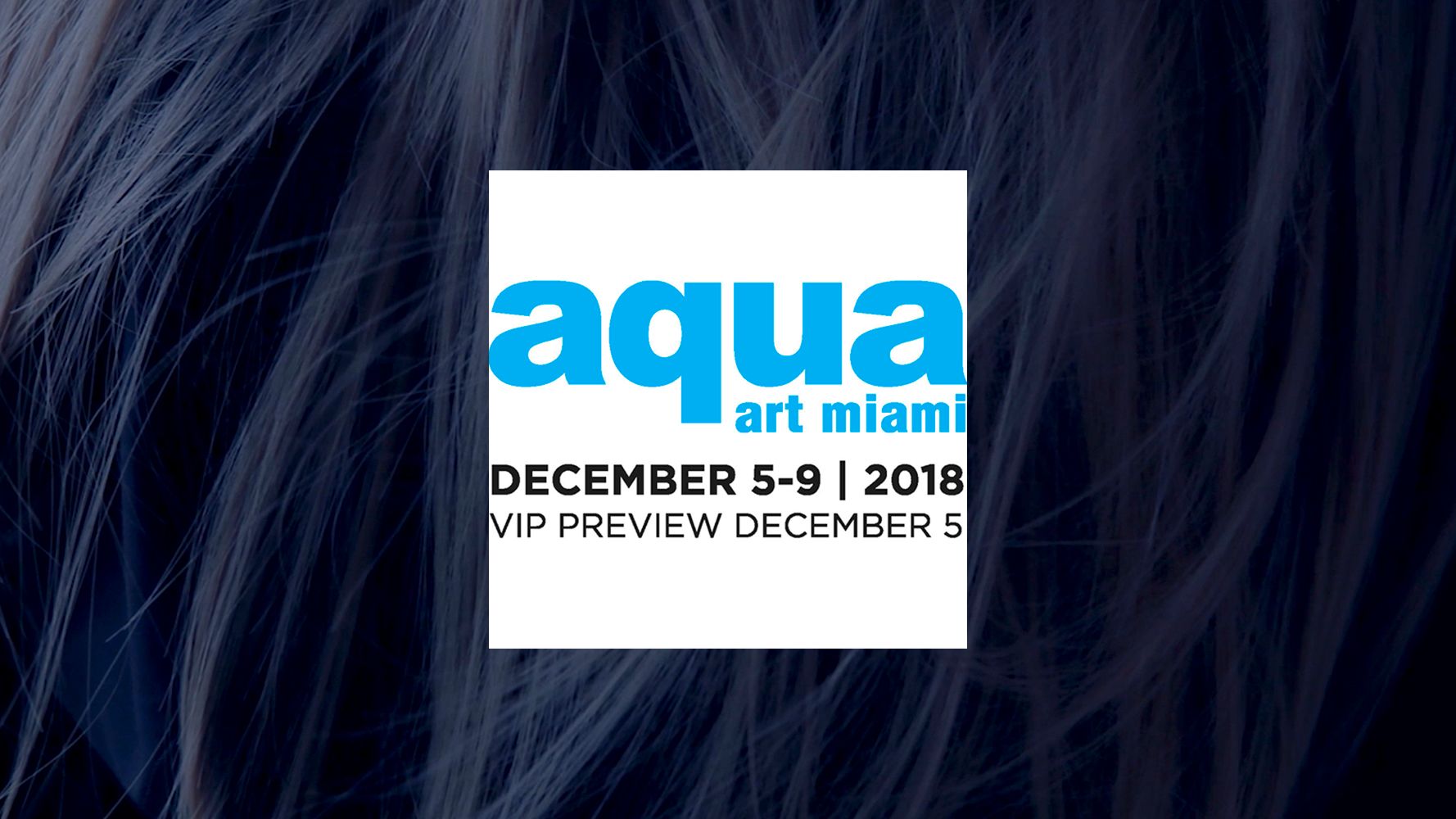 exhibition, art fair
TRACKS is going to Miami Art Week
1.12.2018
Video work Tracks is invited to take part to Aqua Art Miami fair, which is part Art Miami in general. The video will be screened in the event held in Miami beach during 4th - 8th of December.
Curator of the screening is X Film Femmes collective run by curator Taimi Nevaluoma. X Film Femmes is invited to the fair by SHIM art collective.
http://aquaartmiami.com/
http://xfilmfemmes.com
http://www.shhhim.com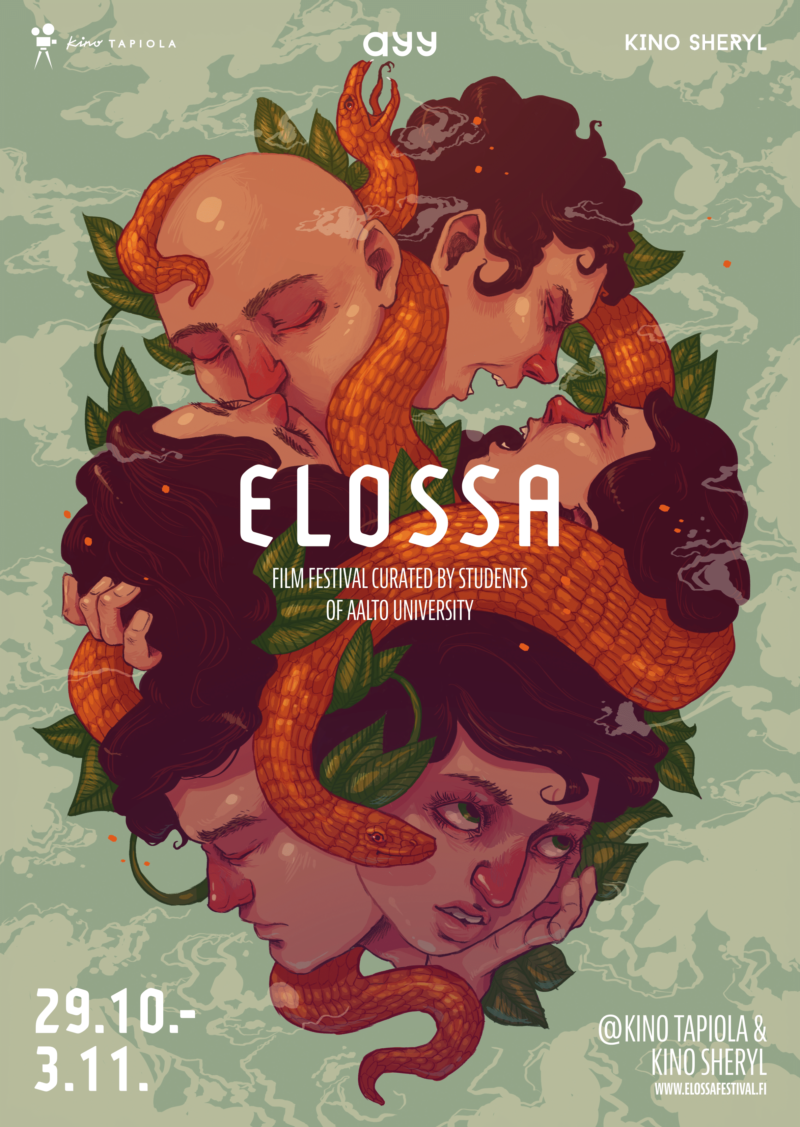 SCREENING
TRACKS in Elossa Film Festival 29.10.
13.10.2018
TRACKS will be shown in Elossa film festival in Kino Tapiola on 29th of October.
The Film is selected to the screening called Reputation of Being Difficult curated by XFF curator Taimi Nevaluoma starting at 20:30 o'clock. The screening will be the Finland premiere of TRACKS and it´s free of charge. See you there!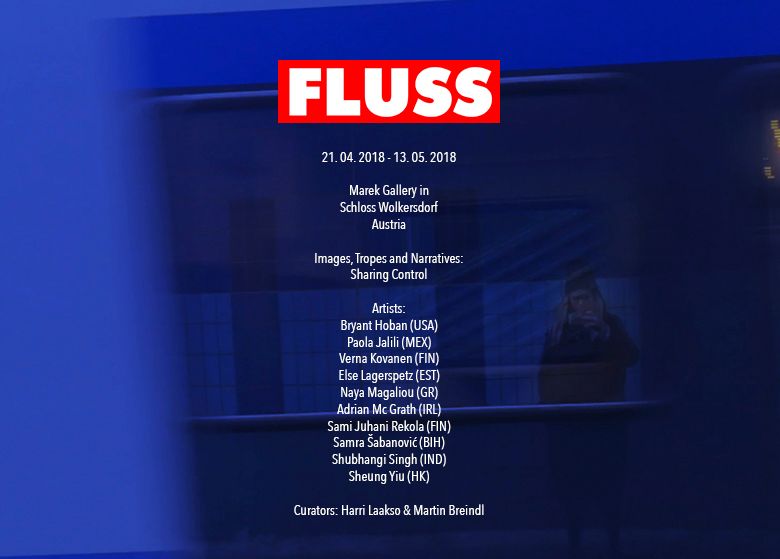 EXHIBITION
FLUSS 2018 - the group exhibition in Austria
9.4.2018
I'm taking part to the group exhibition in FLUSS festival in Austria. The work "TRACKS" will be part of the exhibition called Images Tropes and Narratives curated by Harri Laakso (FIN) and Martin Breindl (AUS).
More about the theme:
How do we construct contemporary narratives, and which images and tropes do we use when moving around in systems which are so dynamic that they already have escaped (artistic) control? These are the central issues addressed by the course Images, Tropes and Narratives: Sharing Control, which is co-taught by Martin Breindl and Harri Laakso (Professor of Visual Culture and Art) in the spring term 2018 at the Art Department of the Aalto University in Helsinki. How, in a joint effort, can we learn to give or share control – not just with the other artists involved in the project, but with other (human and non-human) intelligences? Artist have learned to act participatory and to invite others to take in the production of art works. But how do we deal with Artificial Intelligence, with machines and programs? With neural networks and deep learning? Or with animal intelligence, with biological systems?
Ten students from different disciplines theoretically and practically are circling the topics of control and sharing in a joint project, emphasizing the horizontal structures and working processes. An artistic research project that started at the university's premises in Espoo in February 2018, continued in a workshop in the Marek Gallery in Schloss Wolkersdorf, and culminates in the realization of an installation that deals with the concrete place, colonizing it with different species and thereby transforming it into a new ecology of its own.
artists: Bryant Hoban (USA), Paola Jalili (MEX), Verna Kovanen (FIN), Else Lagerspetz (EST), Naya Magaliou (GR), Adrian Mc Grath (IRL), Sami Juhani Rekola (FIN), Samra Šabanović (BIH), Shubhangi Singh (IND), Sheung Yiu (HK)

EXHIBITION
Exhibition by 55-98 in Beta Space gallery
09.03.2017
"Show must go wrong" is a video installation based on personal experiences. It is about losing one's capability to function in the everyday life emphasizing efficiency. The work operates at the boundaries of controllable and uncontrollable – exactly where the solidity of body and mind are questioned.
How the state of matter of a person changes when being under pressure or going through a burnout. How the connection disappears. How we endlessly fight against the gravity of exhaustion.
55-98 is an artist collective by Verna Kovanen and Krista Seppälä, founded in 2017. Their works explore the culture of overload and the importance of rest.
9.-23.3.2018
Beta Space galleria, Otakaari 1 X, Espoo
Avoinna ma-to klo 8-20, pe klo 8-18
Open mon-fri 8am-8pm, fri 8am-6pm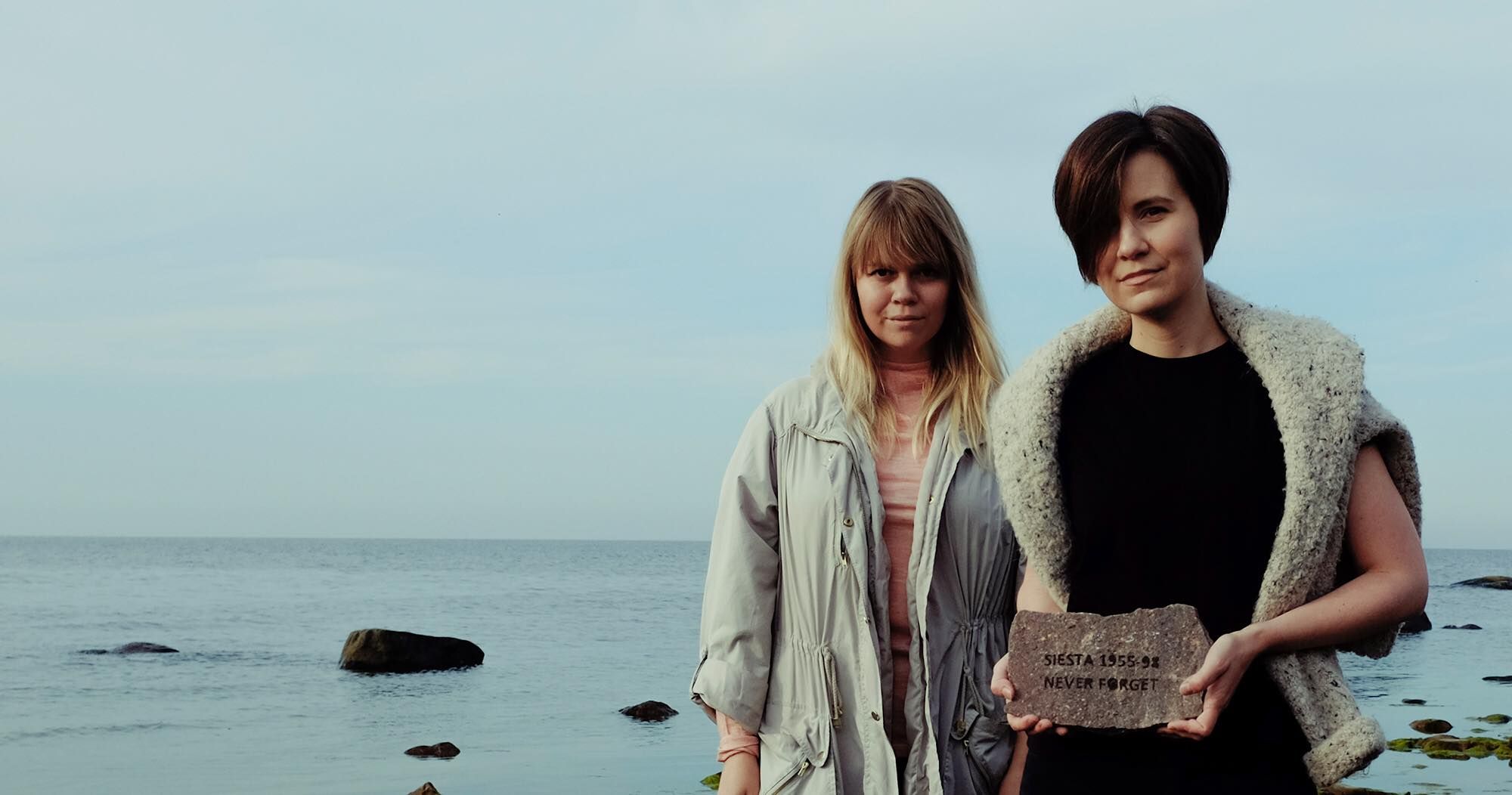 news
Siesta 1955-98 Never Forget
09.10.2017
Get to know our new artist collaboration -55-98, founded with Krista Seppälä.
Follow us and find out more about our first work "Siesta 1955-98 Never Forget" from our Facebook page.